Samsung Galaxy Ear Bud Reviews
Our research about Samsung bud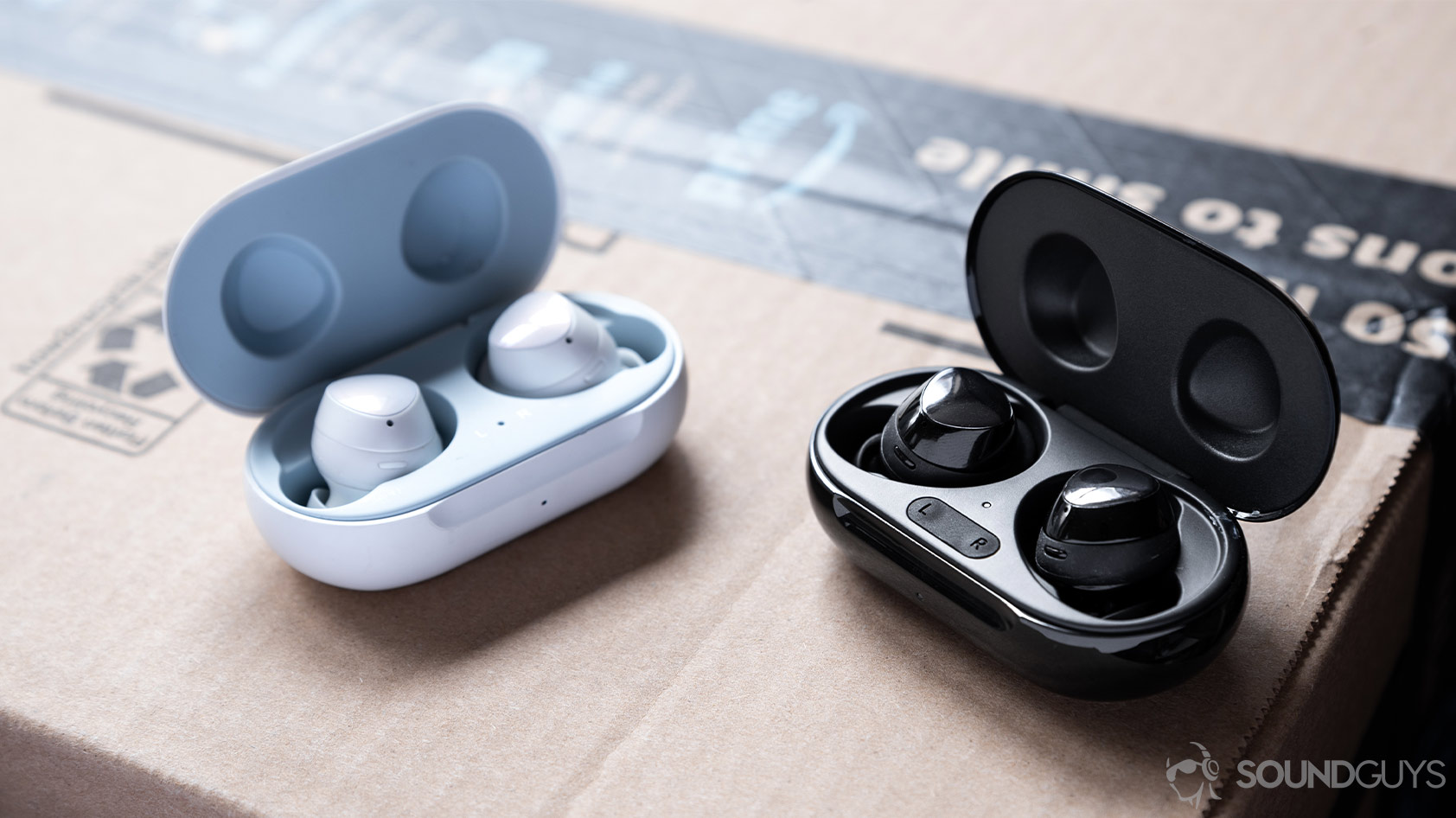 The samsung Galaxy Buds is a very nice wireless ear bud, Whether you're a casual listener or a true wireless fanboy, they are one of the model that is the best in the ear bud industry, Alongside their successors, the Samsung Galaxy Buds Plus.
They're lightweight and compact which fit the ears and so comfortable they also have decent battery life — 6 hours at moderate volume levels — and their charging case is small and easy to carry anywhere you want. On top of that, you can charge them via USB-C or wirelessly on any Qi-enabled wireless charging pad or the back of one of Samsung's new Galaxy S10 models which have a new feature called PowerShare.
Some of the reviews been given by lovers of Samsung ear pods dwell, but not up to my expectations. On the sound front, there's just not a ton of bass and some presence boost in the treble that makes them a little bright especially at their default "Dynamic" EQ setting in the Galaxy Wear app (not available for iOS users).   AKG is responsible for the sound, I respect them for that.
Having read the importance, benefits, criticisms and reviews of this great product, I think it is time you get yourself a Samsung Galaxy Buds Plus. It is cheap and also uses a dual-driver design to offer better sound quality as well as a larger built-in battery that increases the total listening time to 11 hours per charge. 
I even heard the new ear bud is on the way Samsung Galaxy Buds 2 but its a rumor, the new ear bud will be named as Samsung Galaxy Buds Live and that it will sound more better than any ear bud you have bought, the AirPods-rivals could double up as running headphones and it will sound like soundstage of a live concert. It's expected to take place in august, the news is from sam mobile, this is when the new Galaxy Buds Live will go on sale, alongside the Galaxy Watch 3 and the Galaxy Note 20 and Galaxy Fold, That means you will be able to find a good discount on the original Samsung Galaxy Buds, as the company gears up to release a new model, the old one price is expected to drop
Price and Availability
The Samsung Galaxy Buds was released on the 8th of March, 2019, for $149 / £139 / AU$249, making them very cheaper than Apple's AirPods. It is cheaper in comparison to other earbuds and great for music lovers.
Charging Case
The charger is portable and can be easily moved with ease from one location to another.
The outer case shows the battery percentage, It detects when the battery is low and notifies when it is time to charge it. Also, the pack comes with a charging USB charger. You plug to charge your bud, at the back of your charging case
you can use the ear bud for about 6 hours plus the ear bud charging case which makes it 7 hours of use.
One of the most interesting features here is the fact that you can wirelessly charge these headphones in their case. That means if you have a Qi-compatible wireless charging pad – you can just place these on and they will charge up.
Good for workouts
These earbuds are good for a workout, the sound is steady and so comfortable in your ears. Try as much as possible to avoid placing it where water can get into it so that it will not get faulty
Microphone
The microphone is great, but I will say there's a little problem, For instance, plosives and fricatives [f, s, th, sh, z, sh] will come through a little louder than other consonants and vowels. In all fairness, this is something that nearly all microphones struggle with even professional ones.
Should I Buy Samsung Ear Bud?
Samsung earbud is an excellent choice when picking up an earbud, this is beneficial for both android and Samsung galaxy users. The earbuds are remarkably comfortable to wear for hours, if you're someone who's debating the earbuds with a non-Samsung device, then I think the doubt should reduce to the minima. These earbuds are a good deal with lasting battery life.