The best gaming PCs in 2020
Here are the best gaming pc we have for you, we did the best research for you to spend wisely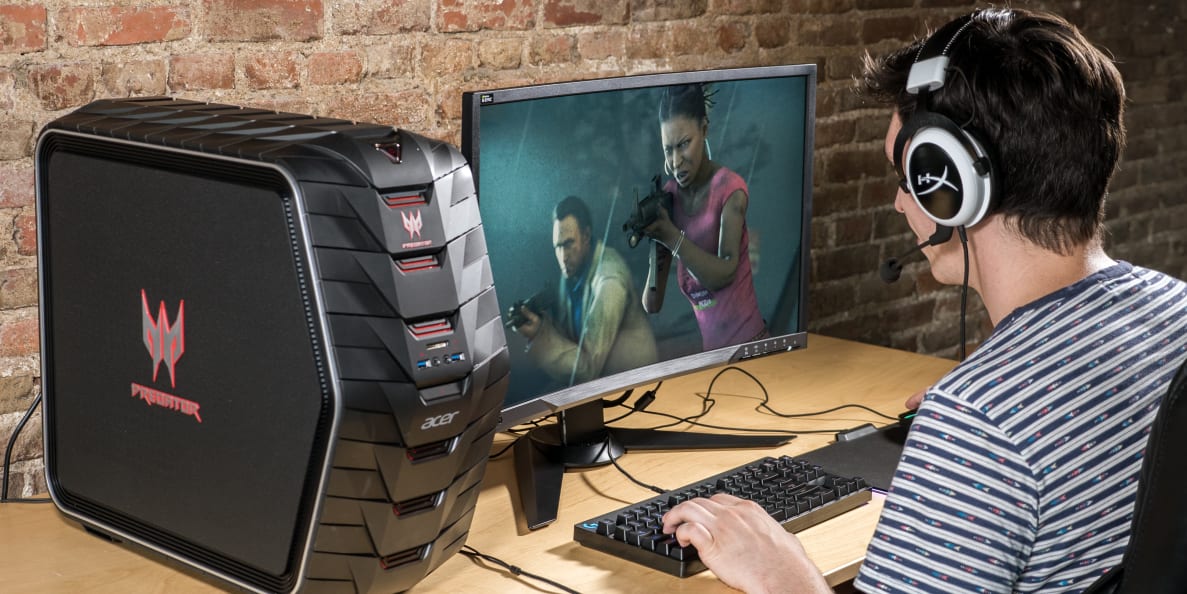 You need the best gaming pc so that you can have the best gaming experience while playing your games
something that can boot up and run graphics-intensive AAA games without breaking a sweat or making frustrating your gaming experience
There is a lot of gaming pc out there but you need the best ones that you can handle a lot of games especially the best pc games that have high graphics.
so here we have done our research and we brought you the best gaming pc that you can spend your money on without regrets, so it's time for you to get rid of that pc frustrating your gaming experience and making games look hard for you to enjoy.
you will never what a beautiful gaming experience is if you don't get rid of that pc and choose the best gaming pc here on our list we have research and highlighted for you.
1. Alienware Aurora Ryzen Edition R10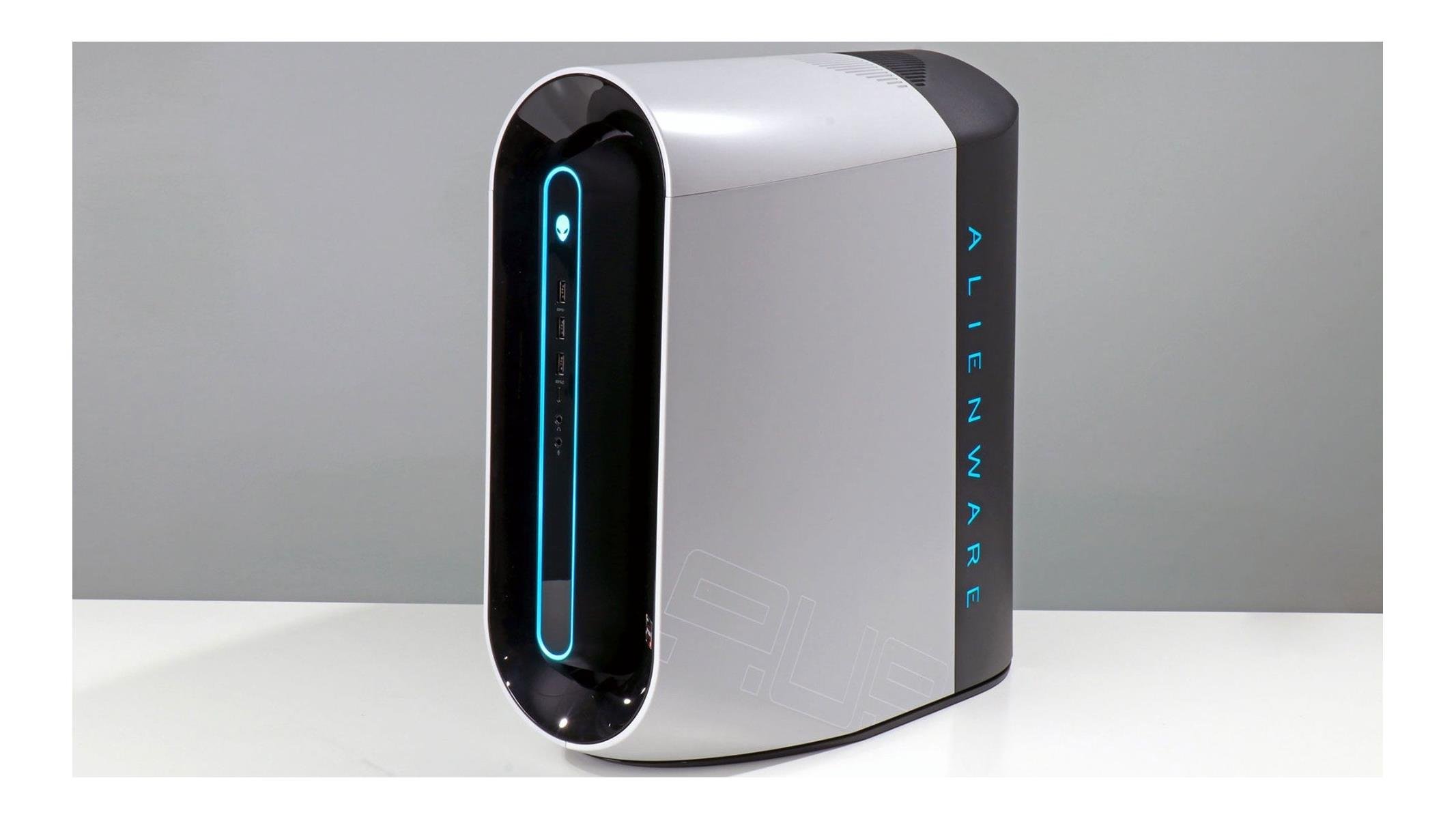 CPU: AMD Ryzen 5 3500 – 9 3950X
Graphics: AMD Radeon RX 5600 – NVIDIA GeForce RTX 2080 Ti
Storage: 1TB 7200RPM SATA – 2TB M.2 PCIe NVMe SSD + 2TB 7200RPM SATA
Stunning Design
Easy To Upgrade Graphics
Powerful specs
Not expensive at highest configurations
The Alienware Aurora R10 is 10th-gen Intel processors, easily customized, stunning designs, it's very powerful, it's very easy to upgrade even if you are getting starting to play the game for the first time.
If you want more SSD or RAM then you have to get Alienware because the power supply unit swings out on a metal arm, you get more room to fiddle with the PC's insides.
I love Alienware Aurora R10 a lot and it remains one of the best gaming pc you can get, you enjoy a wonderful gaming experience at a good budget without spending too much money
2. MSI Trident 3 10th
CPU: up to 10th Gen Intel Core i7-10700
 Graphics: up to MSI GeForce RTX 2060 Super
RAM: up to 64GB DDR4 2666MHz
Storage: 1 x M.2 SSD + 1 x 2.5″ HDD / SSD
Power performance
Affordable
Plenty of front-facing ports
micro form-factor
MSI Trident 3 10th I call this gaming pc small and mighty, you can see how beautiful this pc game is, that is the same way it is working beautifully without any frustration and it will give you the best gaming experience you will need without you spending too much money.
MSI Trident 3 gives you a lot of space and it can be easily setup in the living room
if you want to experience full HD, QHD or UHD then you will probably love MSI Trident 3, it's one of the best gaming pc in the market that's why you can see it on our list because we have done research about this gaming pc
3. ASUS ROG GA15
CPU: Ryzen 5 3600X / 7 3700X / 3800X
GPU: Nvidia GeForce GTX 1650 to RTX 2080
RAM: 8GB to 32GB DDR4-2666
 Storage: Up to 512GB SSD + 2TB HDD
Stunning Design
Very Affordable
Superb use of Ryzen and Nvidia components
Intel CPU options
Asus a big and popular company in the market of laptops, desktop, and games, here they come again with a wonderful and stunning gaming pc, the way it looks beautiful that is the same way it works
Asus have decided to give the pc game lovers a wonderful experience while playing game with pc
when you get this gaming pc, It's got a sweet design, plenty of ports, runs quiet, and has some RGB fun too on the front, you will enjoy this Asus new gaming pc, don't forget to give your comment when you decide to get this gaming pc and you are enjoying, don't forget to share your experience with us
if you want to enjoy this ASUS ROG GA15, go get the best pc games and enjoy yourself with little money without spending too much of your money, little money also can give you the best gaming experience when it comes to games, Asus proved us right with ASUS ROG GA15
4. CyberPowerPC Gamer Extreme VR
 Processor: Intel Core i5-8400
Graphics Card: Nvidia GTX 1660
Crazy Design
Affordable
Easy to Upgrade
Powerful performance
Accessories Included
Very affordable for you, if you got $800 you want to spend then this gaming pc is for you, it's very easy and so powerful even when you play on mainstream
so far in amazon and many top sellers website, this gaming pc is among the top gaming pc on the gaming pc list. there is a very good reason it is on that list, there is a very good reason people love it, nit just because of the stunning design but the what is posses and the experience it gives when you are playing a game with it
when you buy this game, you have free keyboard and mouse for you to save you from getting all of it from somewhere else.try out this gaming pc if your budget is around $800.
5. HP Omen Obelisk
CPU: Intel Core i5-8400 – i5-9600K
 Graphics: Nvidia GeForce GTX 1050 Ti – RTX 2080Ti
Storage: 1TB HDD – 1TB SSD, 3TB+3TB HDD
Easy to Upgrade
Appealing Design
Affordable
Very powerful
This Hp Omen is a nice gaming pc that has so much power with beautiful gaming experience when you play any kind of games with it
This is for you that love games a lot, this hp omen is so easy to use to the settings, customize anything you wish to customize
One awesome thing about this Omen Obelisk configuration is that it touts the new Nvidia GeForce RTX 2080 and it has certain advantages over the 1080 Ti that the Omen Desktop has.
Not only does it run faster, but its Turing architecture also allows for real-time ray tracing and deep learning supersampling (DLSS), which is an improvement over traditional Temporal Anti-Aliasing.
HP pairs this GPU with an 8th Generation Intel Core i7 and 32GB RAM, both designed to handle very demanding games and applications, to guarantee top-notch gaming performance.
6. Dell G5 Gaming Desktop
CPU: 9th Gen Intel Core i3 10-series – i7 10-series
 GPU: NVIDIA GeForce GTX 1650 – RTX 2070 Super
 Storage: 128GB SSD – 1TB SSD and/or 1TB HDD
Affordable
Very powerful
Trusted and popular manufacturer
Easy to Configure
Dell is a very popular company everyone knows, when it comes to anything electronics, this gaming pc is unique and nice and they made it very cheap for anyone to be able to buy and have fun.
Dell's latest in its G series is a solid contender in budget gaming. The Dell G5 boasts 9th-generation Intel chips as well as Nvidia's most powerful gaming GTX and RTX graphics cards, starting with an i3 processor and the GTX 1650 to handle many powerful games without burning a hole in your pocket. Of course, if you've got more cash to spare, it's VR ready configurations are also on hand, though even those are absolutely affordable.