Top 10 Best Bluetooth Speakers Under $100
I care about how you should spend your money especially when it comes to gadgets because it gives you comfort and I don't want you to buy a low-quality speaker that is why I did the research for you and here I come with the Top best Bluetooth speakers under $100, that you should buy and you will enjoy the quality of a good sound and won't regret it.
Top 10 Best Bluetooth Speakers Under $100
Ultimate Ears Wonderboom 2
The Wonderboom 2 is so cheap and at the same time a quality speaker
Have you seen a cheap speaker which have so much quality with its sound and it has a water resistance which makes you able to swim this speaker without the fear of damage or the fear that your speaker will be faulty and lose its quality of sound
Guess what, it has also 13 hours battery life for you to enjoy the whole day without worrying about charging it
I will say it's best for a party, especially if the party is a swimming party, then you can enjoy the quality of wonderboom2 without fear (just make sure the Micro-USB port is covered)
Do you know you can also connect two(2) Wonderboom 2 speakers together and they will be playing at the same time which makes the sound louder and have more high-quality bass and fun?
It has a lot of designs and colours you can choose from if you have specific colour of your choice or your favourite colour.
amazing features to be among the best Bluetooth speakers under $100
DOSS SoundBox
DOSS is another cheap speaker that you enjoy fully without discomfort
you can see the stylish design, you can easily adjust the volume and next the music from the top of the speaker without touching your phone and also rotating the round button clockwise to adjust volume, amazing design
you can easily pair your phone or tablet with your bluetooth or if you prefer using usb, there is a aux jack for you, it's your choice
Doss also provides an SD space slot for you to connect the SD card that lets you quickly play tunes without having to connect the speaker to another source.
The battery life is amazing, half a day battery life(2,2000 mah battery), which is 12 hours battery life without charging it or plugging it to any electricity and it just take three (3) hours to fully charge
Do you know it has IPX4 rating, which allows you to use this bluetooth speaker in the shower, isn't DOSS amazing?
you know how it feels to take shower while music playing in the background, what a great shower
And it has a lot of colours you can choose from, especially you that has favourite colours, DOSS is here to serve you all the time
JBL Flip 4
JBL is one of the popular brand of speakers in the market, they are known for good quality sound
JBL FLIP 4 is a very comfortable speaker with good quality sound and it has IPX7 which is water resistance, you can use it for a shower and in the pool without having any problem with it.
it has a 3,000 Mah battery life which can last you for 13 hours without charging it, but the 13 hours is not guaranteed when you high the volume of your music or any activity to the fullest.
You can also invoke google assistance with just one button and you can connect it with the same JBL speakers and the wireless is amazing, it can connect 50 feets distance even when there is a wall in between and it also has an aux jack for you in case you want to connect with a USB.
Anker Soundcore Motion+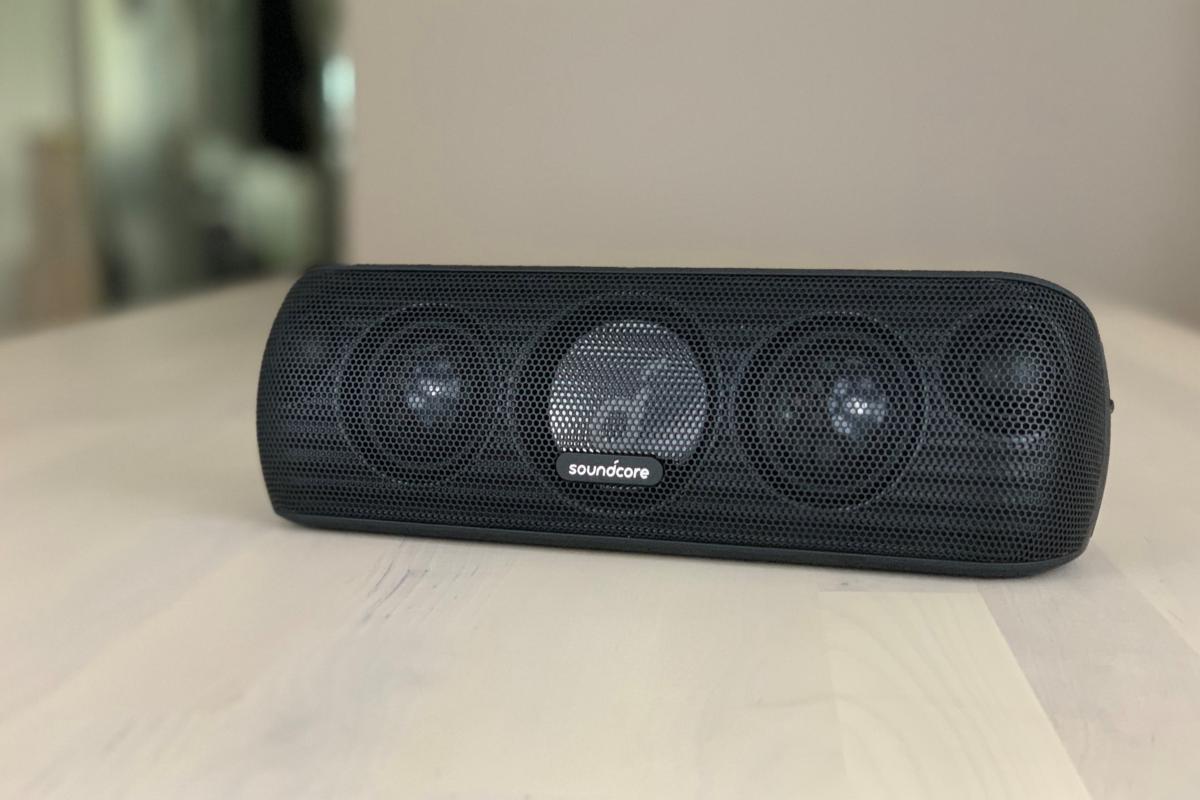 Anker Soundcore Motion+ is a Bluetooth speaker with a simple design, black design, it's not like the doss and the Wonderboom 2 that has a lot of designs you can choose from. Anker has a great quality sound and you can charge it at the same time using it for music without no interruption
The battery life is very good, it has 6,700 mah battery and it last for 14 hours on a full charge, It also has a plastic case by the side which makes it resistant to shocks and you get a free USB cable inside when you get it, the weight is not heavy, it weighs 12.5 ounces
The wireless connectivity works so great with Anker, Bluetooth 5.0 with a range of 66 feet, You get the ability to customize the EQ via the Soundcore app and a waterproof for swimming or shower. you can see why we picked Anker soundcore motion among the best Bluetooth speaker under $100.
Oontz Angle 3 Pro
Oontz Angle 3 Pro is a cheap bluetooth speaker with decent sound and fun- looking design of iconic triangular Oontz.
It has a very good battery life which lasts up to 15 hours of a full charge, it has an excellent wireless connectivity range of 100feet even there is a wall in between. the battery life is so strong that you can charge your phone with oontz angle or even connect your headphone with it or another speaker.
Oontz Angle 3 Pro is also known for the strong water resistance it has, you can use it on the beach or in the pool without you getting scared something will happen.
This bluetooth speakers have a great quality sound you will enjoy. That is why it's very special and i call it one of a kind with funny design.
Sony SRS-XB23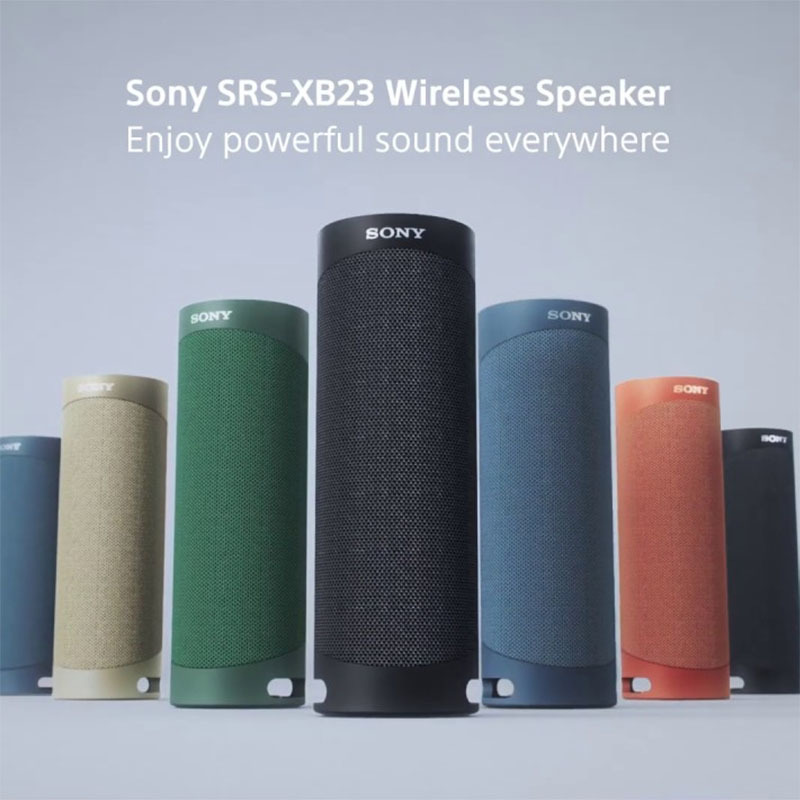 The reason I pick Sony SRS-XB23 is because of the quality of the sound it has when you are listening to music, it's just like a club sound, the sound is amazing, so satisfying and this is a cheap speaker, look no further if you need a cheap quality sound speaker.
It lasts for 12 hours on a full charge with the loud volume of your music, it's so perfect for the pool and the beach with its IPX67 water resistance. It has long wireless connectivity.
you have a lot of colours to choose from, it has rugged designs and colour
Ultimate Ears Boom 2
If you want a rugged design and portable speaker here comes Ultimate Ears Boom 2, it has everything you are looking for in a speaker and it's very cheap under $100.
It has 15 hours battery life on a full charge, immersive 360-degree sound, and good to go with to the beach or shower or swimming pool, it also has an auxiliary-in jack and an elegant design that looks as good in the living room as it does by the pool.
it also allows you to connect to two smartphones at once, enabling a dueling-DJ scenario. it has a button on top and a sensor that you can use to control the volume, there is nothing any speaker has that boom 2 don't have except Alexa a voice speaker. but boom2 is a good deal and a good quality speaker that everybody will love.
Anker Soundcore Flare+
Anker Soundcore Flare+ speaker is a very interesting and fun speaker with an amazing experience like a club light, the speaker is a very quality and nice speaker, that's why we picked it among the best Bluetooth speakers under $100
It has 20 hours of full charge, the battery is so lovely and amazing for anybody who loves a long-lasting speaker, I know we all love a long-lasting speaker, hurry and get Anker Soundcore Flare+, The light will give you different music feeling and experience while using it.
It has a very good Bluetooth connectivity with water resistance which makes it fun for swimming in the pool or chilling on the beach along with your friends or alone. there's the option to customize the EQ to your liking from the Soundcore app and You can also pair two speakers together for a stereo effect.
Sony XB10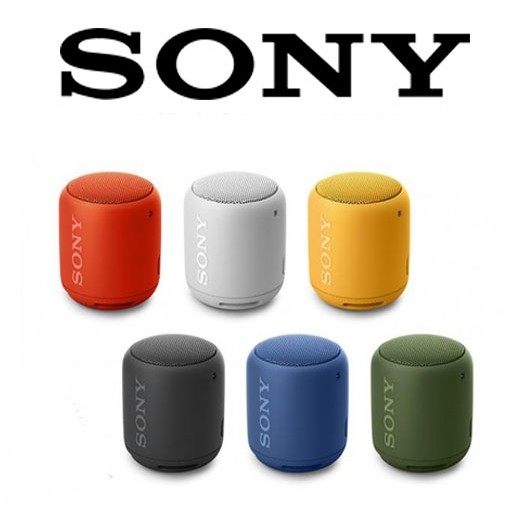 You all know sony is known for its great quality and popular product. they don't fail at all with their quality, not even with their speakers, this Sony XB10 is a speaker for everyone who loves good quality and who needs a cheap speaker for themselves.
Sony XB10 is a stylish Bluetooth speaker with a lot of different colors for you, it comes with a built-in passive radiator that works seamlessly with the internal speaker to boost the low frequencies in lieu of its tiny size.
it is a water resistance speaker, so enjoyable for the beach and swimming pool which we all will love to enjoy while swimming and having fun in the pool or at the beach with our loved ones or alone. it has a good battery life which lasts for about 16hours on a full charge.
you don't have to worry about the size, it is so easy to carry and you can easily put it in your pocket or carry it so easily without even noticing you have something in your pocket or hands, it has no weight. it's a very amazing and lovely speaker. great quality it posses to be among the best Bluetooth speaker under $100
JBL Flip 5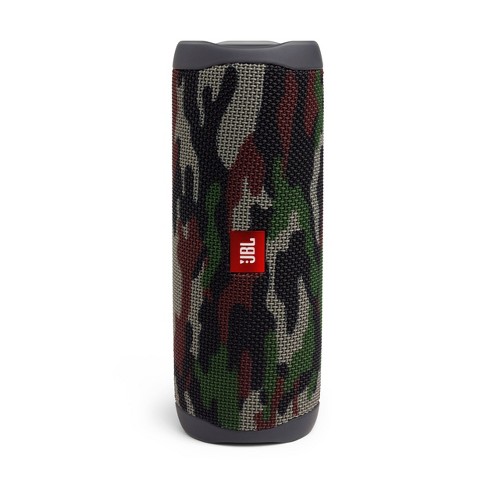 JBL FLIP 5 has very different colors and amazing designs with powerful quality of sound. It is the upgrade of JBL FLIP 4, it's a cheap and portable speaker you will enjoy when using it.
Jbl flip5 is the latest JBL speaker and have a good battery life which lasts for about 13 hours, depending on how loud your music is while enjoying it, you will be surprised by the kind of sound it has, the sound alone is enough to power your party and you can also connect it to other JBL speakers.
It is water resistance but it does not float on water, its very good for swimming deep inside the swimming pool and also good for showering and using in the bathtub
it has a good Bluetooth connectivity range when you are far connecting it. To be honest Flip 5 is its lack of speakerphone compatibility and a 3.5mm input. but still, it's a good speaker with quality sound and it's a great choice for you all. you can see the features it posses, that's why we picked JBL flip5 among the best Bluetooth speaker under $100
Our Conclusion regarding our best speakers under $100
The choice always comes down to you after you have finished reading our picks for the speakers, we have done the research and we pick out these speakers as the best in the market and affordable. They are a lot of affordable speakers in the market but some are not very good and have good quality. But we did our research for you to be happy and use a good product and have good comfort while enjoying your music.
But if I had to choose one, I will choose the Anker Soundcore Flare+. the speaker is a fantastic speaker with good listening experience with light and has a good battery life and good for outdoors and indoors, even in the pool or shower or your bathtub. The choice is still up to you to make a choice. Thank you for your reading, have a great shopping experience.